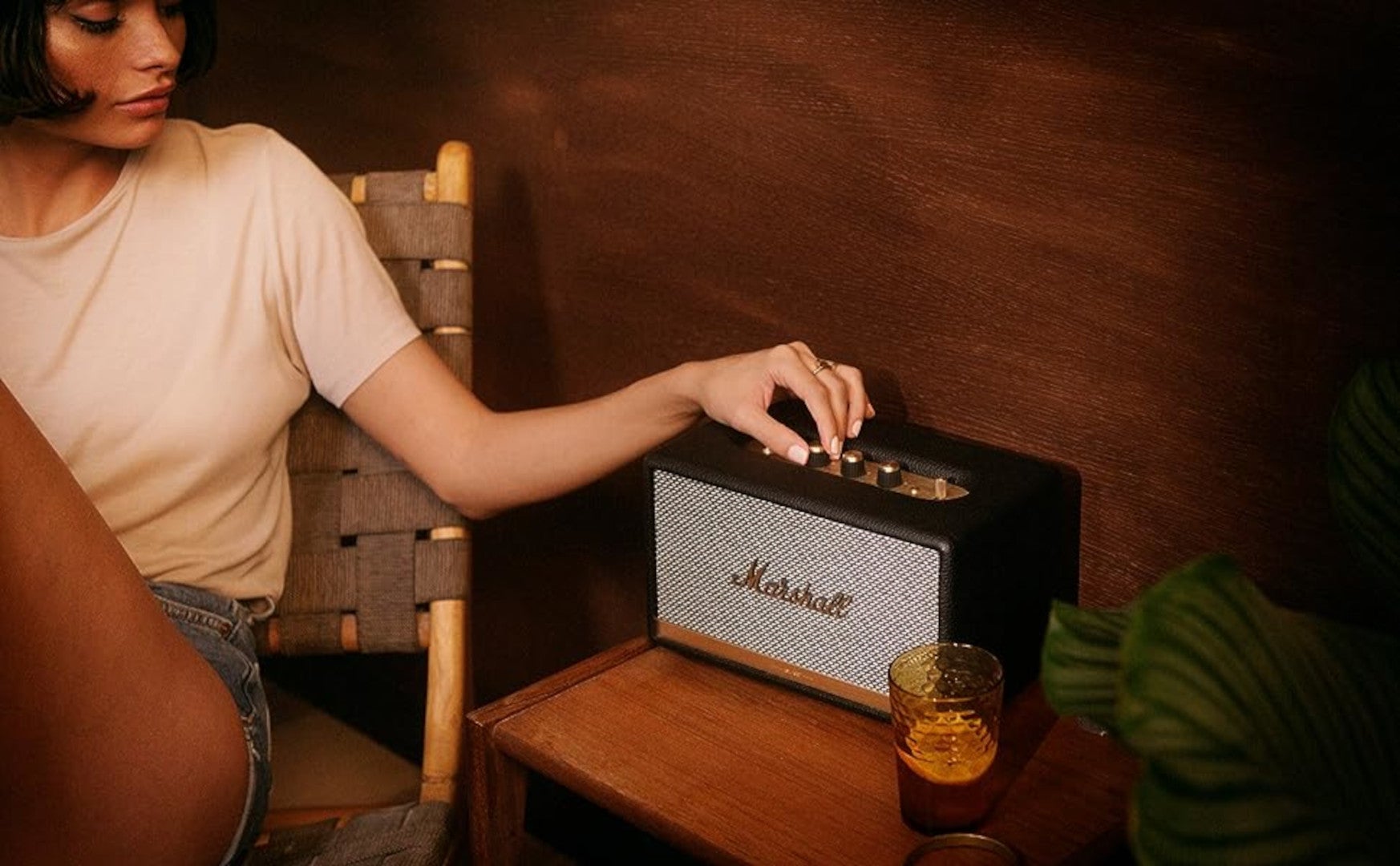 Even if you have a high-end phone with loud speakers, there are times when you just need more power, especially when Taylor Swift's Wildest Dreams comes on in your playlist. This is why you need a Bluetooth speaker: for the times you want Taylor Swift's awesome voice to be heard blocks away from your house so every single one of your neighbors to know how much you actually adore her.However, there are so many Bluetooth speakers to choose from. So, you may be wondering which one to get. Well, there are many amazing speakers out there, but at the moment, Amazon has the stylish Marshall Stanmore II in black on sale with a sweet 21% discount, which means you will save $71 if you take advantage of this deal and grab a Marshall Stanmore II from Amazon right now.
As a true Marshall Bluetooth speaker, the Marshall Stanmore II has this fancy design, looking like a guitar amp. Also, since it's Marshall we are talking about here, the Marshall Stanmore II delivers incredible sound. Furthermore, this is a really loud speaker. It's probably not blocks away loud, but it will definitely rock your whole house. And in case you don't like how the speaker sounds out of the box, you can use the built-in Bass and Treble knobs as well as the EQ in the Marshall app to tailor the audio entirely to your preferences.
However, the biggest downside of the Marshall Stanmore II is that it's not portable, meaning it doesn't have a built-in battery and must be plugged into the power grid to function. That said, this won't be an issue if you intend to use the Bluetooth speaker mainly at home.
So, if the lack of battery isn't a problem for you, we suggest you act fast and get a Marshall Stanmore II today while it's discounted on Amazon since you never know how long the offer will be available.
منبع: https://www.phonearena.com/news/marshall-stanmore-ii-amazon-deal_id150662