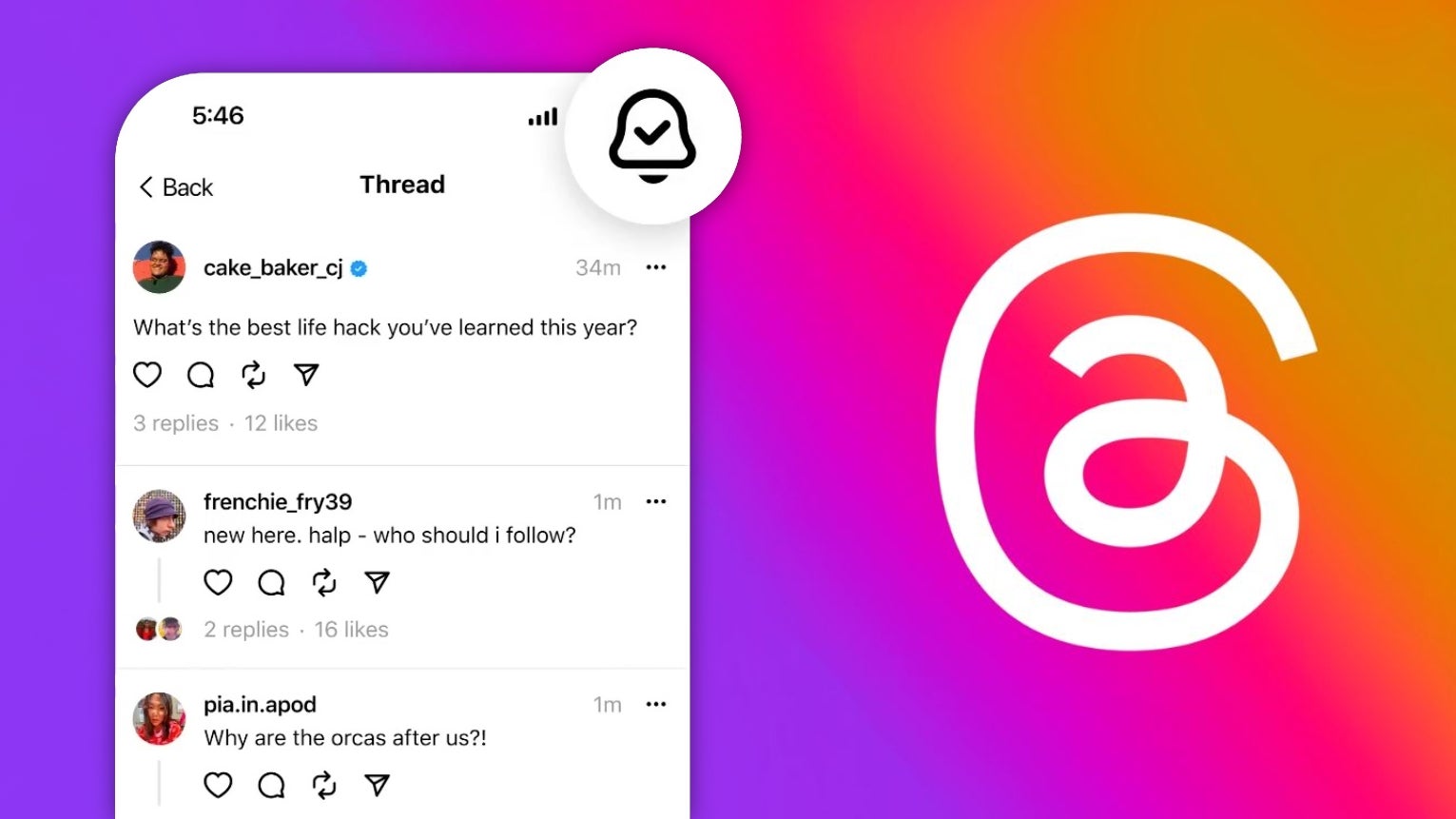 Threads by Instagram, the Meta app launched back in July, continues on its pursuit to dethrone its competition — namely X, formerly known as Twitter. In its newest rollout of features, the app is implementing notifications for threads you want to keep an eye out.
The new feature was made public today via a post on the platform, announcing that users can now turn on notifications to follow a thread for 24 hours. This is a feature that is meant exclusively for the mobile apps, and not for the web client.
The news was simultaneously shared by Instagram boss, Adam Mosseri, adding that this hasn't been the only feature rolled out to the platform this week. On the web, you can also now quote other posts, which was not possible when Threads first rolled out its web client.
To follow a thread and get notified when someone replies to it, you will just need to tap the bell in the top right of a thread. When someone does reply, you'll get a notification in your activity tab.
If you are concerned about privacy, you'll be glad to know that there will be no need to follow the account whose thread you are following, and there will be no way for others to know that you are. Additionally, you will be able to turn the notification off anytime you like by tapping the same bell icon again.
This is the latest in a string of new features the platform has been rapidly deploying to its user base in order to combat its decline in daily active users. One of the most notable releases recently being keyword search, a glaring omission on the platform when it originally launched. I am excited to see what Threads rolls out next from the long list of features they have stated are in their roadmap.
منبع: https://www.phonearena.com/news/threads-rolls-out-24.-hour-thread-notifications-on-mobile_id149313