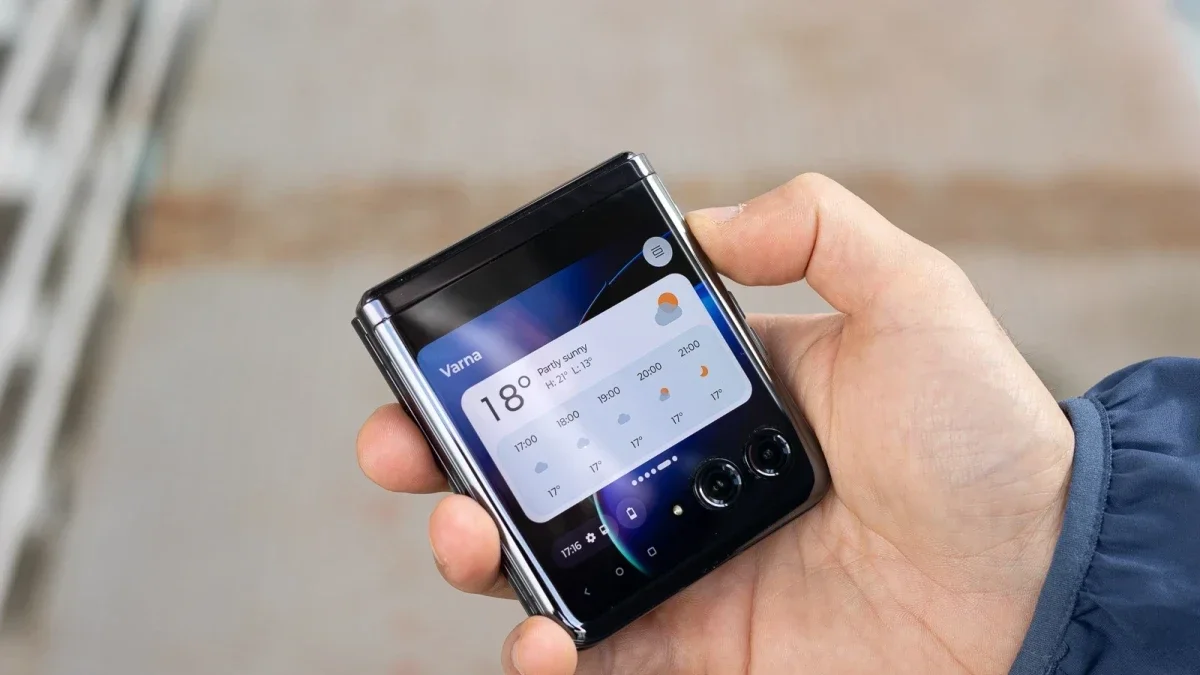 While Samsung's Galaxy Z Flip 5 is the latest clamshell foldable phone on the market, it's not the only one offering a large front-cover display, exceptional performance, and nice cameras. The Razr+, Motorola's current top-of-the-line foldable phone, packs these as well, and it's now available at a lower-than-usual price, which tips the scales even more in its favor.At the moment, Amazon is offering the
Motorola

Razr+
with a sweet 10% discount, which means this stylish-looking phone can be yours for $100 off its price if you are quick and capitalize on this deal while you can.
The Motorola Razr+ is a mobile powerhouse that can fold in half. Granted, its Snapdragon 8+ Gen 1 is not the most powerful Snapdragon chipset anymore; however, it still has a lot of firepower at its disposal. Furthermore, the phone comes with 8GB of RAM, which should be more than enough for multitasking and running more demanding tasks.
In addition to its top-tier performance, the phone also sports 12 MP wide and 13 MP ultrawide shooters on its front cover screen and a 32 MP snapper for selfies. The cameras take beautiful pictures and record videos of excellent quality.
As for the battery life, the Motorola Razr+ boasts a 3,800mAh battery, which should be able to last you an entire day without requiring a top-up under typical usage. Additionally, the phone supports 30W charging, which fills the phone's tank in less than an hour.
The Motorola Razr+ is an awesome phone and the go-to clamshell foldable after Samsung's new Galaxy Z Flip 5. So, if you are in the market for a new clamshell foldable and want to get one for a lower price, you should definitely take advantage of this deal and grab a Motorola Razr+ with a discount while the offer is still available.
منبع: https://www.phonearena.com/news/motorola-razr-amazon-deal_id150682