The "Holy Grail" of smartwatch health tools is something that Apple has been working hard to perfect for the Apple Watch. This would be a non-invasive method to monitor the blood glucose of diabetics. What makes this important is that insulin-dependent diabetics need to know this number before each meal so they know how much insulin to draw into the syringe and inject. 
Currently, the blood glucose reading is taken using an expensive and painful process that involves the use of a small needle called a lancet that draws a drop of blood from one of the diabetic's fingers. The blood is collected on a small, but pricey test strip which has already been placed in a machine called a glucometer. Once the blood hits the strip, the glucometer goes to work and within seconds a reading is displayed. This must be done several times each day.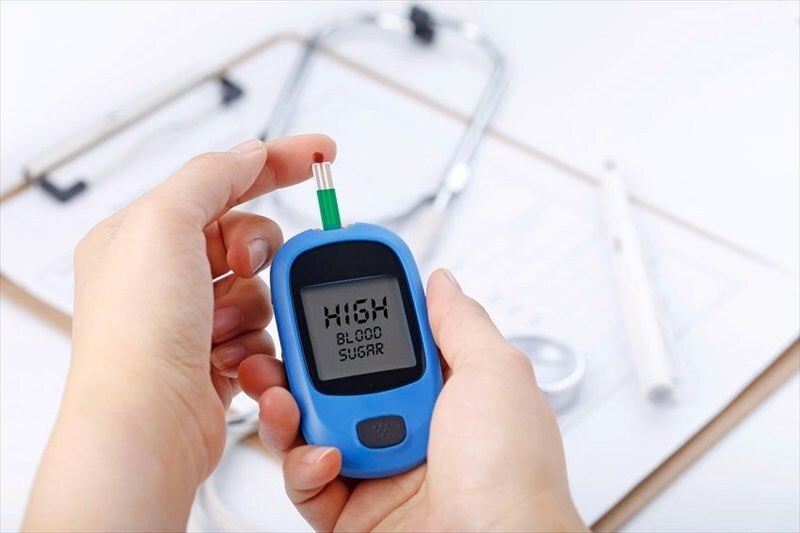 The Apple Watch could someday replace the glucometer which requires diabetics to prick their fingers multiple times each day
Per
Bloomberg
, Apple this morning appointed Tim Millet, its vice president of platform architecture, to head the team working on the non-invasive blood glucose system for the Apple Watch. The team is called the Exploratory Design Group (XDG) and was led previously by Bill Athas who passed away unexpectedly late last year. Millet is a 20-year veteran at Apple and played a major role in Apple's move from equipping Macs with Intel processors to shipping them with its own Apple Silicon. 
Millet reports to Johny Srouji, senior vice president of Hardware Technologies who reports to CEO Tim Cook. 
Apple's work on non-invasive blood glucose monitoring is considered a project for the semiconductor team as opposed to the health team because it requires the creation and use of cutting-edge sensors and chips. The  technology involves focusing a laser under the skin to measure how much glucose is in the user's blood. The project is still in the proof-of-concept stage and needs to be sharply reduced in size in order to be deployed inside the Apple Watch. The hardware, at this stage, is the size of an iPhone which is obviously too large.
منبع: https://www.phonearena.com/news/new-man-leads-team-developing-apple-watch-blood-glucose-readings_id150699