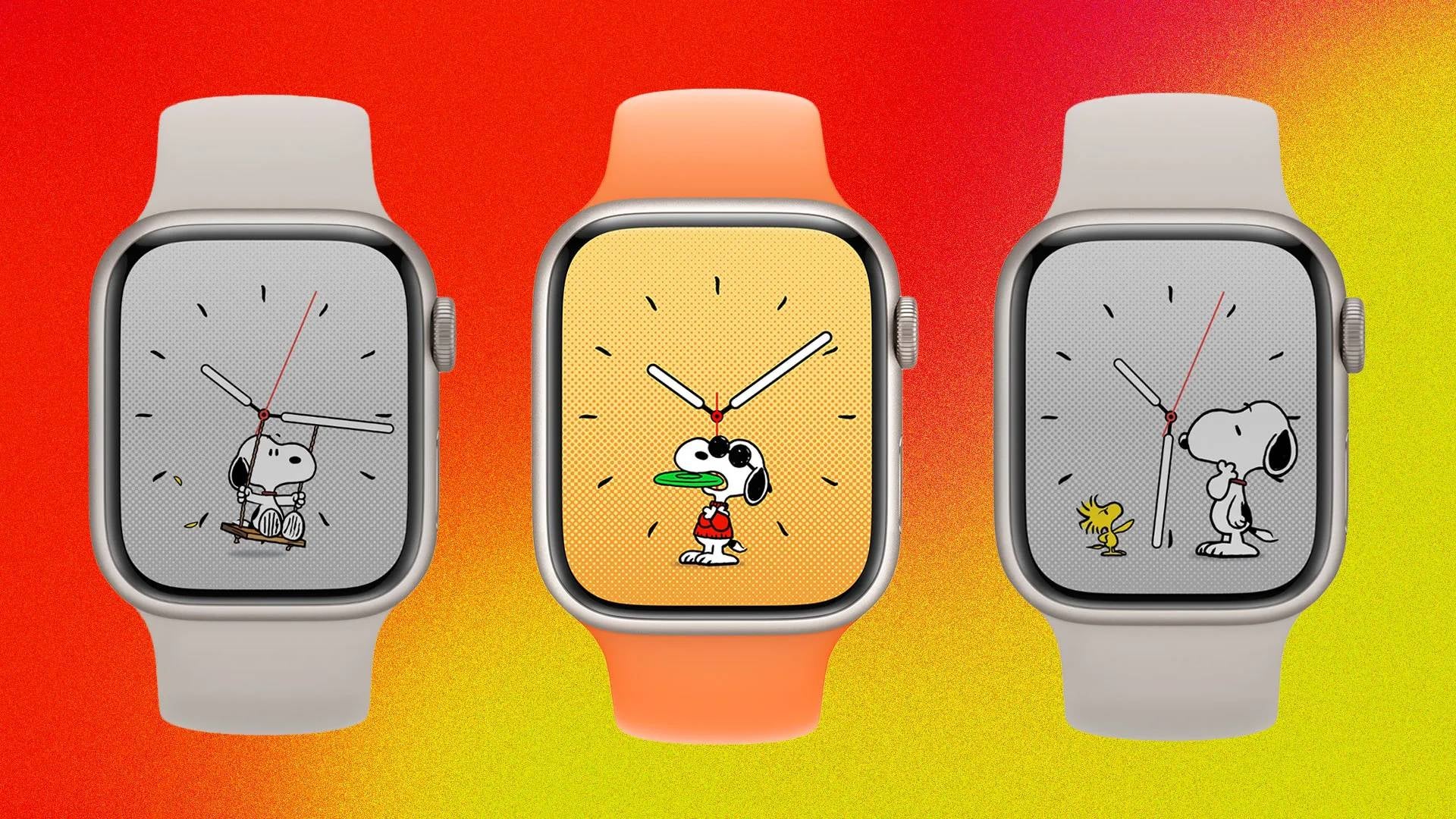 The first post-pandemic in-person meeting for the Apple Watch team was because of a beagle that was born on October 4, 1950. A minority will recognize who's that solely by the birthday, but all of you know the name: Snoopy.
The new WatchOS 10 that powers Apple's Watch Series 9 out of the box is also bringing two new watch faces – Palette and Snoopy & Woodstock (via 9to5Mac). Palette is the one that, in Apple's words, "depicts time in a wide variety of colors using three distinct overlapping layers, and as the time changes, the colors on the display also shift" and presents users with the option to choose from different gradient patterns.
While Palette gives owners room for poetic freedom, Snoopy is a sensation of its own – there are many interactive animations and illustrations that will make you fall in love with the anthropomorphic dog instantly as people did 73 years ago when they first saw it in the Peanuts comic strip by Charles M. Schulz.
In a new GQ interview this week, the team responsible for the Snoopy face shares the story of the new watch face: it was their first in-person meeting after the draconian Covid measures that got people away from each other. They drove to meet with the Creative Associates at the Charles M. Schulz Museum in Santa Rosa, California. They ended with plans for "148 unique animations that would be contextual depending on the time of day, local weather and activities". If you take a swim, Snoopy puts on his scuba gear and floats through your watch screen. When night arrives he'll howl at the moon, and many more.
"Snoopy has this way of bridging the gap between generations," says Eric Charles of Apple Watch product marketing. "What's really interesting about the strip is that the scenarios Snoopy ends up in are still relatable to the audience that grew up with him and a new audience that's being introduced to him."
منبع: https://www.phonearena.com/news/snoopy-was-responsible-for-the-apple-watch-teams-first-in-person-post-covid-meeting_id150819