The one big problem with the Android back gesture is that you never know where you are going to end up. Some Android users have exited an app by mistake and as a result,
Google developed the predictive back gesture
which shows the user where he/she will be taken when the back gesture, a quick swipe to the right, is made. With the predictive back gesture feature, when you slowly swipe to the right and do not let go of the screen, the page you are on shrinks to reveal some of the page where you will be going "back" to.
As noted by
Android Police
, while this feature should be enabled with the stable version of Android 14, on the Beta builds it is disabled and we can show you how to enable it now before the stable version of
Android 14
is released (which could be any day now). We should point out that not too many apps support it, but it is "kinda" cool and you might want to check it out.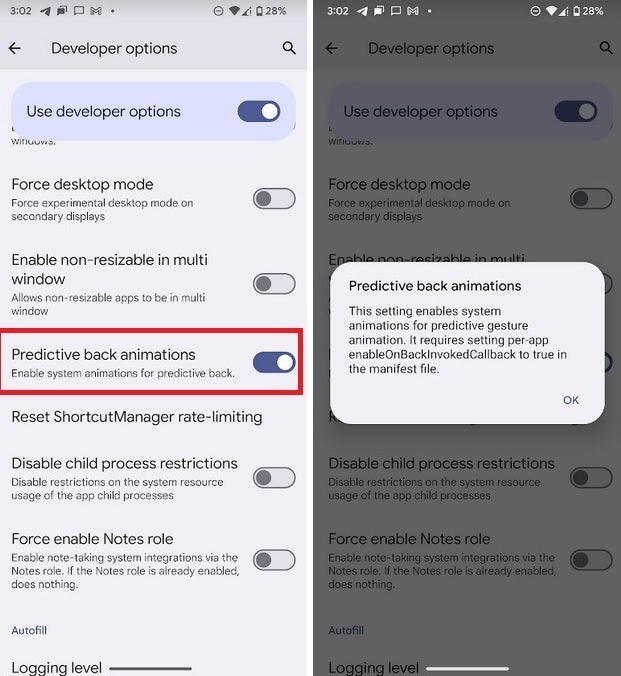 Toggling on Predictive Back Gestures
Right now, the predictive back gesture works with some apps including the Google Phone app and the Google Clock app. Once
Android 14
becomes more widely used, more apps will use it. But let's proceed. First, you will need to toggle on Predictive back animations. To do this, you will need to activate developer options on your phone. Go to
Settings
>
About phone
and look for the build number of your handset. Tap the build number a few times (usually about seven) until you see that developer options are unlocked.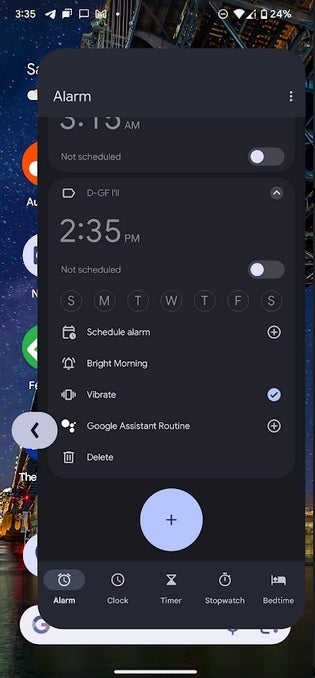 Predictive Back Gesture shows that the user will be taken back to his home screen from the Google Clock app
Once you've taken care of that, go back to the main Settings menu, and in the search field at the top of the screen, type in Predictive back animations. Scroll down until you see Predictive back animations on the list and toggle it on. A prompt will warn you that the feature only works when a developer activates a certain setting in the manifest file. Tap "OK."
You have now enabled the predictive back gesture on your Android phone running an Android 14 Beta version. To check it out, open the Clock app and slowly swipe to the right. Do not let your finger off the screen. You should see the Clock app shrink and you should see your home screen underneath. Take your finger off of the screen and you'll end up on your home screen.
It doesn't seem like much now, but when more apps support it, many Android users will find the predictive back gesture to be a big deal indeed.
منبع: https://www.phonearena.com/news/android-14-beta-predictive-back-gestures_id150707