It looked like someone was going to get a spanking a week ago when it was discovered that the Huawei Mate 60 Pro contained an LPDDR5 12GB RAM chip and a 512GB NAND Flash memory chip. This seemed to violate U.S. export rules preventing foundries using U.S. technology from shipping chips to Huawei without a license. So either SK Hynix, a foundry, Huawei, or both, was going to be accused of failing to follow U.S. sanctions.
SK Hynix says that it has not done any business with Huawei since the chip sanctions started in the fall of 2020

The South Korean-based SK Hynix said that it had not done business with Huawei since the chip-related sanctions against the Chinese manufacturer started in 2020. The chipmaker said that it was looking into the matter and company Vice Chairman Park Jung-ho said, "We have had absolutely no business (with Huawei). We are investigating the circumstances. Huawei's new smartphone is a well-made product … and we need to check more closely what kind of DRAM is being used in that phone."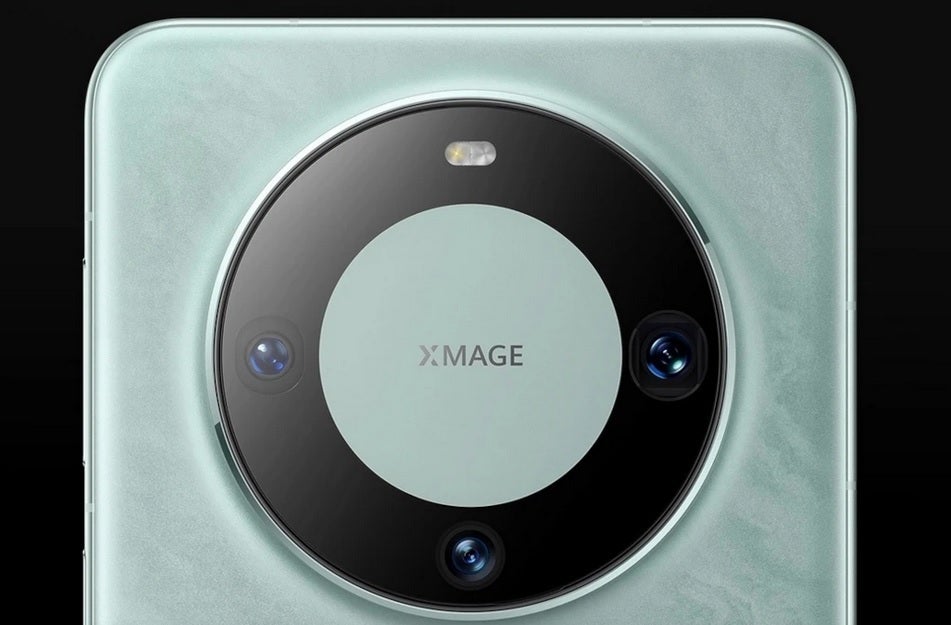 Huawei's homegrown Xmage photography system is used on the Mate 60 Pro
The company itself said in a statement that it "no longer does business with Huawei since the introduction of the U.S. restrictions against the company and with regard to the issue, we started an investigation to find out more details. Also, SK Hynix is strictly abiding by the US government's export restrictions." At the time the ban started, Huawei was responsible for 10% of SK Hynix's sales.
But as far as SK Hynix and the mysterious use of its RAM and NAND Flash memory chips are concerned, a further deep dive by TechInsights,
reported by Bloomberg
, discovered that the SK Hynix RAM and Flash memory chips used in the Mate 60 Pro came from inventory that Huawei owned before the sanction took effect. And this opens up questions about how much inventory of these chips Huawei has left. In a tweet posted on X, Bloomberg wrote, "Huawei's controversial Mate 60 phones use SK Hynix memory that has been available for years, TechInsights found."
The SK Hynix chips the Mate 60 Pro was equipped with were found inside two other 2023 Huawei handsets this year

A video teardown of the Mate 60 Pro revealed that the SK Hynix NAND Flash memory chip seen int he recording has 512GB of UFS 3.1 storage and was model number UD310. This component was announced by SK Hynix in 2020 before the U.S. export rules were expanded to keep cutting-edge chips out of Huawei's hands. As for the 12GB LPDDR5 RAM chip made by SK Hynix, it appears that Huawei just happened to have plenty of inventory of these chips available.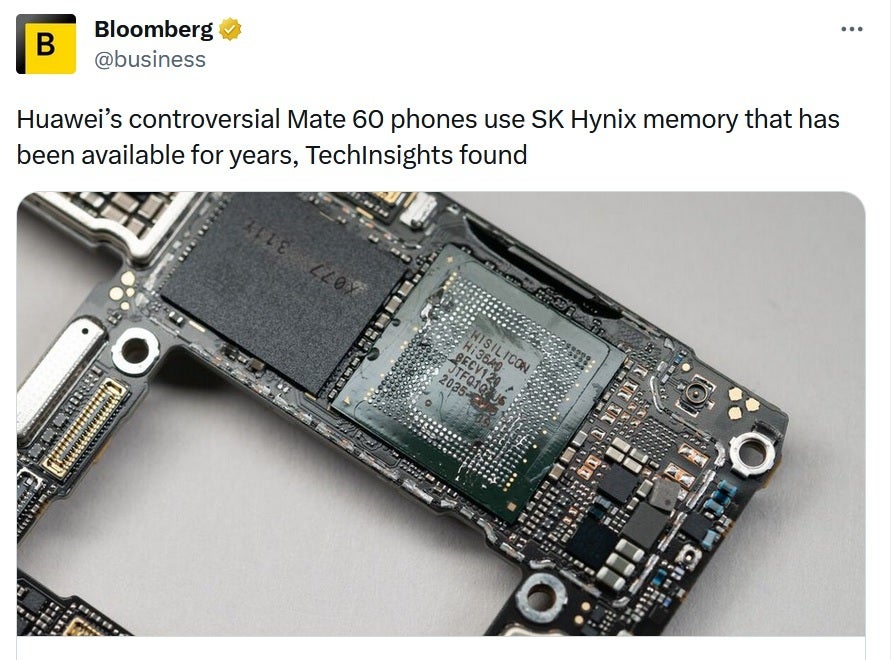 Bloomberg says that the memory chips used on the Mate 60 Pro were obtained by Huawei before the sanctions started
The introduction of the Mate 60 Pro set off a wave of nationalism in China as analysts believe that demand for the new handset will negatively impact sales of the new iPhone 15 line in China, the world's largest smartphone market.
منبع: https://www.phonearena.com/news/huawei-mate-60-pro-uses-ram-nand-chips-from-inventory_id150709