Google likes to fool around with YouTube like a person who can't stop scratching an itch. Unlike changes made to Google Maps that are actually helpful, some of the changes made to YouTube appear to be done for no real reason at all. Recently, the web version of the video stream moved from square corners to rounded corners on the thumbnails and the video player, and the feedback from YouTube users was not exactly favorable.
Now it appears that YouTube is making the same change to videos on the YouTube Android app. According to
Android Police
, it obtained a screenshot showing the rounded corners on YouTube thumbnails. The result is more blinding white light in the background which might lead some users to turn on Dark theme. On Android, open the YouTube app and tap the profile picture in the upper right corner. Next, tap on
Settings
>
General
>
Appearance
. A popup box will ask you to choose from using the device theme, Light theme, or Dark theme. Make your choice.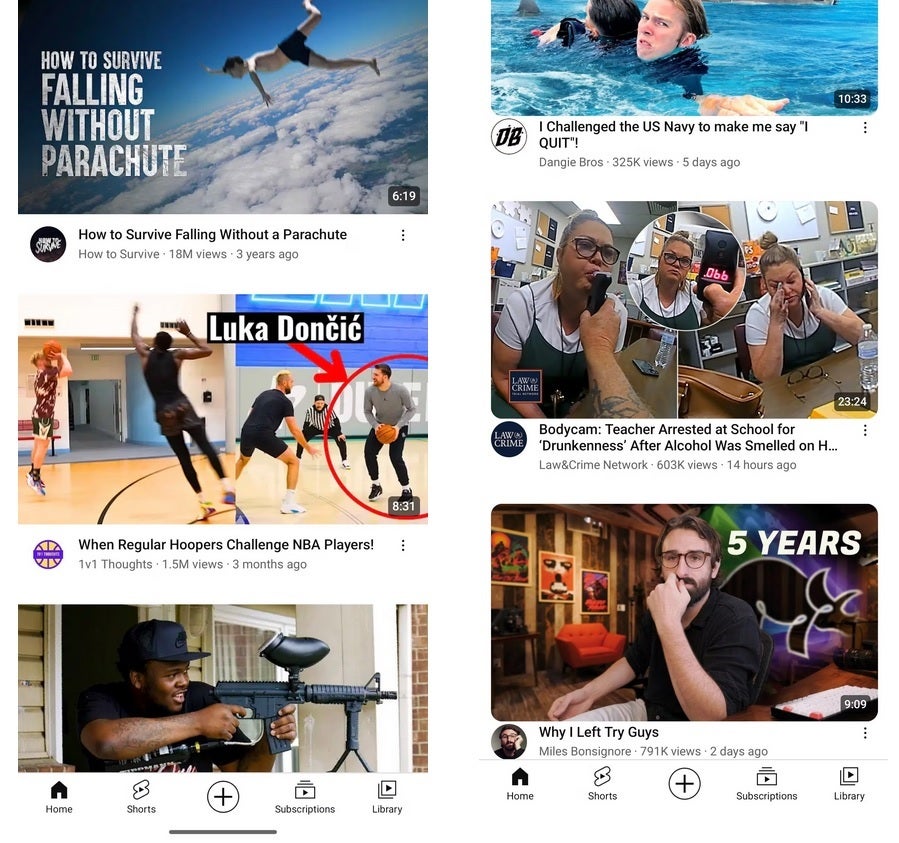 The current look of the Android YouTube app is on the left; the new look thumbnails can be seen on the right
Since the rounded corners extend to the video player on the web and not just the thumbnails, we can assume that this will be the case for the Android app as well. Right now, the new look hasn't been pushed out to many Android devices and it has yet to appear on my Pixel 6 Pro using Android 14 Beta 5.3.
On the YouTube website, the rounded corners do not appear when you are watching a video in full screen or in Theater mode. But once you return to Default view, they do return. Now we don't know exactly when Google plans on rolling this out more widely to Android users and whether it will follow through by rounding the corners on the iOS YouTube app as well.
If you don't have the YouTube app on your Android phone, you can download it right now from the Google Play Store by
tapping on this link
. If you want to install YouTube on your iOS device,
press on this link
.
منبع: https://www.phonearena.com/news/youtube-for-android-rounded-corners_id150716