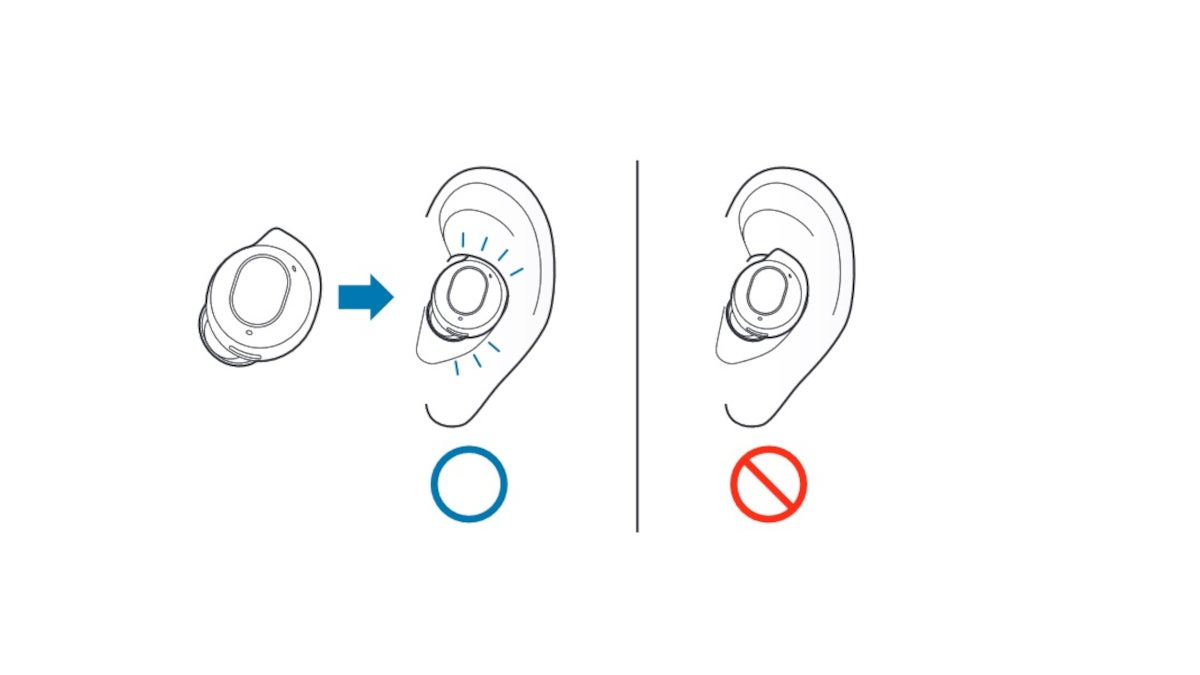 Quandt says that the earbuds will be available in graphite or white. He also says that it will feature a 12mm AKG-tuned speaker. Interestingly, when we wrote about the Galaxy Buds FE in August, we took a look at the model number for some earbuds that Samsung was working on and came to the conclusion that it could be the Galaxy Buds FE. And sure enough,
the manual for the product leaked on Samsung's website
confirming our guess that the SM-R400N was the Galaxy Buds FE.
The manual is available to be viewed by anyone and shows that there will be two wing tip sizes, S/M and M/L. Samsung says not to put the earbuds in your ears without the wing tips or else you might hurt your ears. It isn't a surprise, but the manual also shows that the charging case will sport a USB-C port.
The company also points out that you can check the battery level of your Galaxy Buds FE and the accompanying Charging case by opening the Galaxy Wearable app on your mobile device. There you can check the battery life of the individual earbuds and the case. When the battery level of the Galaxy Buds FE and the case are low, a notification will surface on your mobile device. To save battery life, Samsung recommends that you store them in a charged up charging case. "Otherwise the touch-sensitive sensor will continue to operate leading to a reduction in battery life.
We could see Samsung make the Galaxy S23 FE and the Galaxy Buds FE official any day now. Keep checking in!
منبع: https://www.phonearena.com/news/galaxy-buds-fe-pricing_id150708