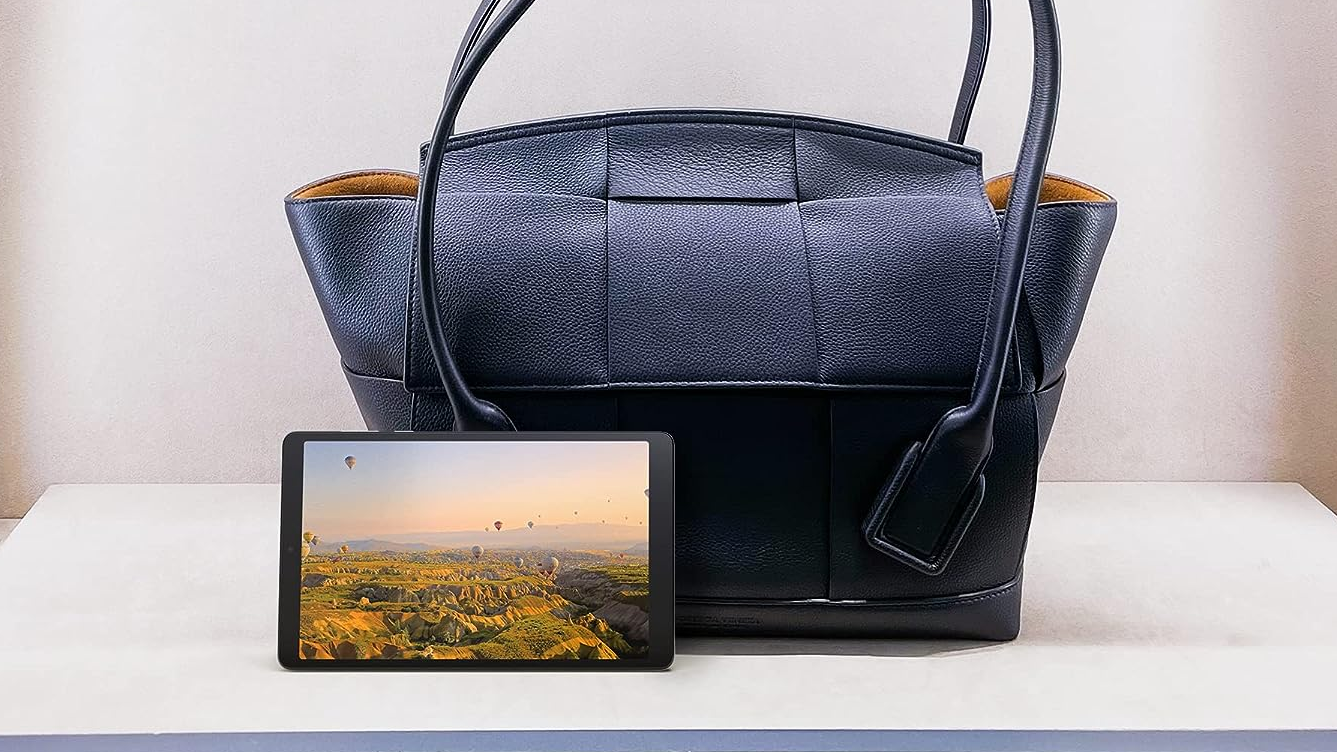 Are you searching for the perfect source of portable entertainment on a budget? Amazon's got your back! Several weeks ago, the retailer launched an epic deal on the Lenovo Tab M8 (4th Gen), shaving off a massive 27% off its price tag. The good news is that this incredible offer isn't a thing of the past, for it's still up and running. Now, the tablet goes for 28% less, which equates to $31. With its 8 inches, this tablet is small and portable enough to carry with you everywhere you go. It's also very budget-friendly and easy on the pocket, even when it's not on sale. But the fact that you can still get this device that usually costs $109.99 for under $80 tickles the bargain hunter inside of you, right?
If you're looking for basic and portable entertainment brought to you on an easy-to-use Android platform, then the Lenovo Tab M8 (4th Gen) can be just what you need. If not, you can always check which are the best Android tablets and just get one of those.
With its 8-inch HD display, the slate is small enough to serve the entire family, not just adults. It's also equipped with additional protection from harmful blue light, so you shouldn't feel eye fatigue even if you spend hours on end browsing the web.
Protecting yourself and your loved ones online is as easy as it goes on this device. It features a privacy dashboard that allows you to manage different permissions. It also shows you when your camera and microphone are on. Naturally, you can easily set and navigate parental controls for the times when your kids are using it.
Obviously, you can't expect blazing-fast performance from this budget device. However, it's neatly equipped with dual speakers to immerse you comfortably in compelling stories and dramatic plot twists. Lenovo also added 32GB of internal storage on deck and finished off with a 5,100 battery with an estimated lifespan of about 16 hours on a single charge.
In all, while this tablet certainly isn't the best budget tablet, it's still a great source of entertainment on the go that you shouldn't miss out on. If you like its current price tag, we suggest you go ahead and get it before the offer expires.
منبع: https://www.phonearena.com/news/Amazons-no-miss-deal-on-the-Lenovo-Tab-M8-Gen-4-is-still-live_id150687