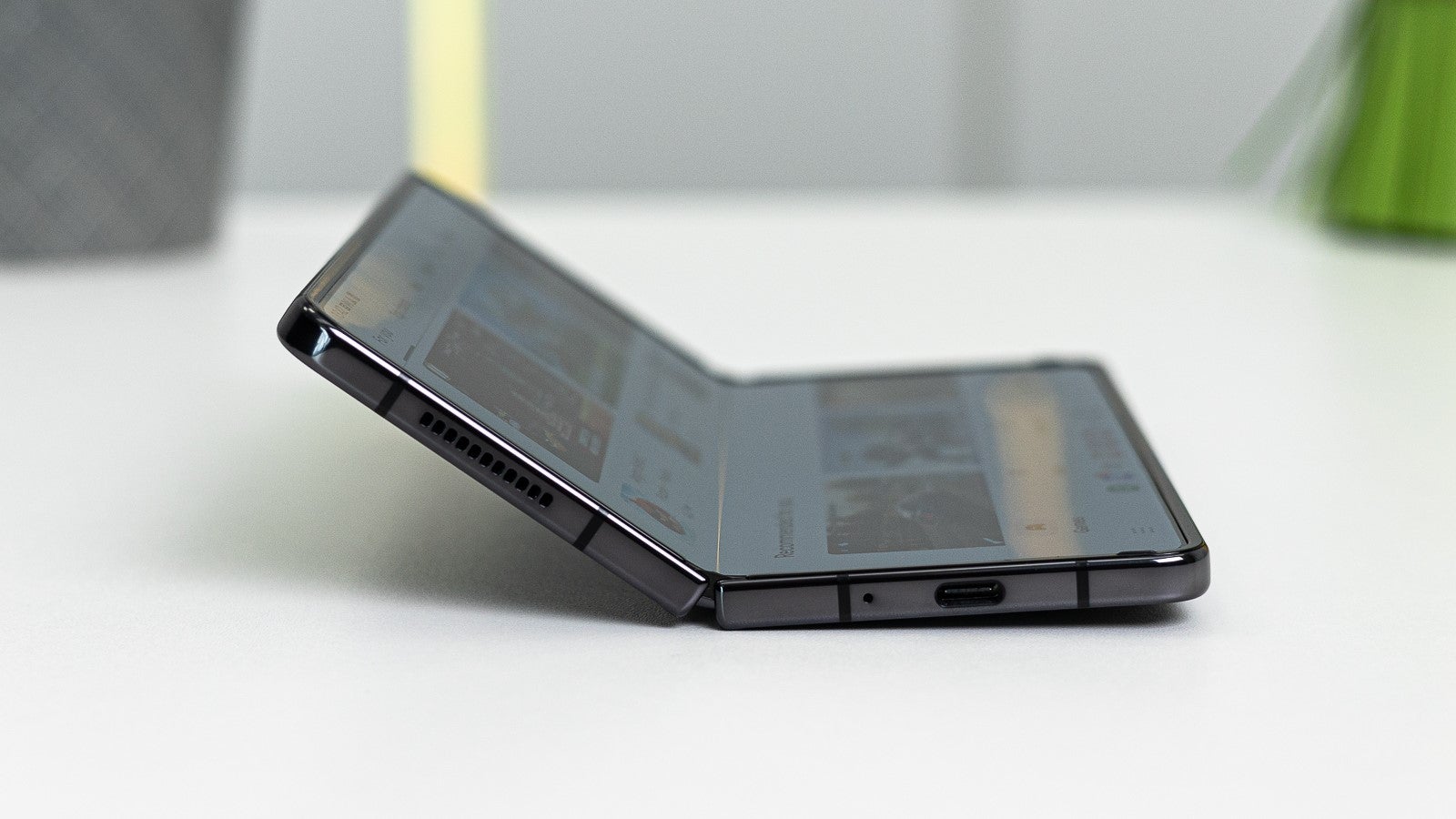 If you think buying both a phone and a tablet is wasteful, you should consider getting the Samsung Galaxy Z Fold 4. Granted, its successor was released recently, but the Fold 4 makes more sense at the moment because it's on sale.
The Fold 4 is an impressive piece of hardware, capable of providing an experience that candy-bar phones can't even come close to matching. It has a huge, tablet-size 7.6-inch internal screen which is fantastic for everything from gaming to reading eBooks. You can also use the second portion of the phone as a stand when viewing content.
The outer 6.2-inch display is the perfect size for when you are on the go and don't have the luxury of using both hands to operate your phone. 
The phone is powered by the Qualcomm Snapdragon 8 Plus Gen 1, which is only half a generation older than the chip that fuels the Fold 5 and every bit as powerful for general tasks. 
The hardware is of course only half the equation. Software is what makes the Fold 4 better than most other foldable phones. You get a taskbar at the bottom and the freedom to use up to three apps at once, with the fourth one floating at the top. This makes multitasking so much easier on the Fold 4.
The phone has five cameras in total, including an under-display camera for the inner screen for unobtrusive viewing. The main rear camera produces excellent images and the telephoto camera zooms up to 3x without losing any detail.
Amazon has the 512GB Galaxy Z Fold 4 on sale. Considering this is a phone you'll likely keep for years, going for the 512GB variant makes sense. It usually costs $1,919.99 but you can currently save $395 on it. 
This makes it more affordable than the 256GB Fold 5, which retails for $1799.99. It weighs slightly less, folds completely flat, and is a little faster than the Fold 4. Those improvements sound less appealing when you consider the fact that you are getting a lot more storage space with this deal. 
Also, the Fold 4 has received some key features of the Fold 5 via updates so you'll hardly be missing out on anything by going for the previous-generation model.
منبع: https://www.phonearena.com/news/Amazon-is-now-offering-a-huge-395-discount-on-one-Galaxy-Z-Fold-4-variant_id150705